Central Coast Antenna Services
Central Coast Antenna Services
Central Coast Antenna Services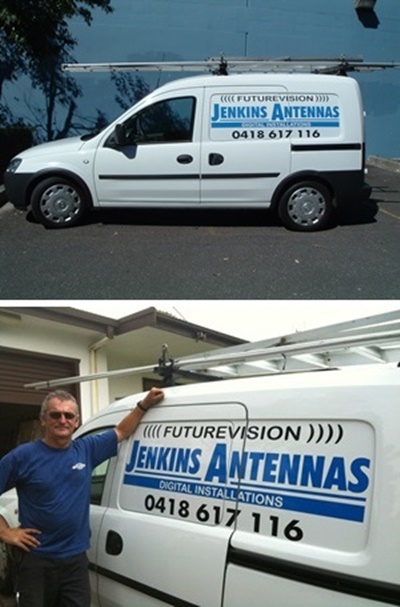 Jenkins Antenna Service
Number 1 on the Central Coast for service and reliability, and we are prompt and professional. We were established in the mid 1970's, and now with a new generation owner. Government endorsed technician, fully insured.
Our services include:
new digital installations and upgrades to old systems
extra outlets for phone and TV
satellite TV installations
TV tune-ins and home theatre
We specialise in accurate fault finding based on years of experience that will save you dollars.
We service all areas.
Mobile: 0418 617 116
Central Coast Digital
Phone: 4323 9118
Antenna Central
Phone: 4372 5108
Hayward Video & Antenna
Phone: 4323 6367
Visual Lynx
Phone: 4334 1404
Central Coast Antennas
Phone: 1300 653 944
Avcoast Installations
Phone: 4368 1683
Able Ant
Phone: 0431 777 447
Hal Technology
Phone: 4385 1397
Coast Care Video TV
Phone: 4324 7254
AA TV & Sound
Phone: 0431 201 181
Jones TV Electronic Services
Phone: 4365 6656
TK Electronics
Phone: 4392 0828